Opens Up About Her Fears Returning To TV.. It's tough to blame her.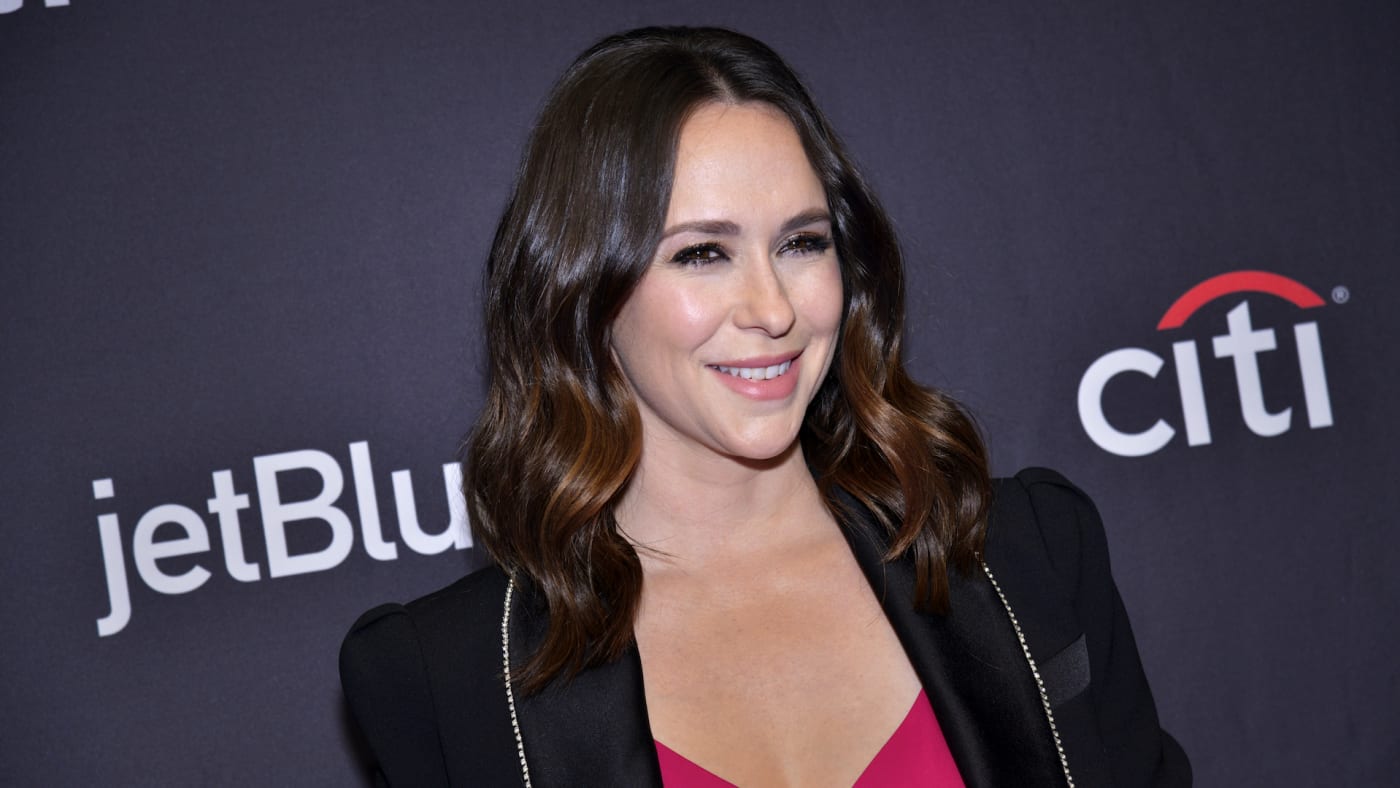 This week Jennifer Love Hewitt returned after a long break to Fox's procedural 9-1-1, and she's unsure of how that return will be met. Considering what was going on since the actress was last on the series, it's tough to blame her. Her character, 911 operator Maddie Buckley, not only abruptly left her partner Chimney (Kenneth Choi), but did something many would call unforgivable — she abandoned her infant daughter. Now Maddie's back, and Hewitt is unsure about the reception her character will get from the fans.
In real life, Jennifer Love Hewitt needed her six month break from 9-1-1 for maternity leave, she tells Entertainment Weekly. While she said 9-1-1's fans know about her maternity leave and are understanding, she's not so sure their empathy will extend to her character. She's worried any ill will about Maddie leaving her daughter behind will linger. She told EW, "For the character… I hope what she says [about her absence] is enough."
In October, 9-1-1's "Desperate Measures" aired and it would prove to be the last time fans saw Jennifer Love Hewitt on the series until this week. Most of the story deals with a city-wide blackout, but toward the end Maddie leaves her baby Jee-Yun at the fire station where Chimney works. She leaves her boyfriend a video message, telling him, "I'm sure that you are confused, hurt, and probably really scared. I don't know what to say. You don't need to go to the police or come looking for me. I'm not in any danger and no one is making me do this. But Jee is not safe with me."
At least one thing speaks in favor of fans forgiving Jennifer Love Hewitt's character — many have apparently dubbed this week's episode as falling on "National Maddie Day." In this week's "Boston," Chimney and Maddie are reunited, and the latter reveals what's happened since her disappearance. In the six months since "Desperate Measures," Maddie attempted suicide and afterward got herself into treatment for postpartum depression. She learns her symptoms have been caused by a condition called postpartum thyroiditis which, according to John Hopkins Medicine, affects somewhere between 3% and 8% of pregnant women. The thyroiditis cause "a woman's thyroid gland becomes inflamed after having a baby." The inflammation prevents the body from creating the correct amount and types of hormones, which is presumably in Maddie's case what caused — and continued to aggravate — her depression.
ItIronically, Jennifer Love Hewitt's character was placed in a story that, at first, was fined by the abandonment of a child just when she was leaving to care for her newborn in real life. However, the actress says this was no mistake. She told EW, "The whole storyline been very important for me personally to do, just for moms I, in general, having PPD."
As for her character's future Jennifer Love Hewitt says that now that Maddie has received treatment for her condition, she's ready to care for her daughter. "From the moment Maddie gets the opportunity to be a mom again, being a mom will be the priority," Hewitt said. "And that was also important for me, given my own real-life story that's going on." But the future between Maddie and Chimney isn't quite so clear. She told EW, "I would label Maddie's social media as 'relationship status: complicated.'" You can see for yourself how the story begins to unfold when the next episode "Fear-o-Phobia" airs on Monday, April 11 on Fox.